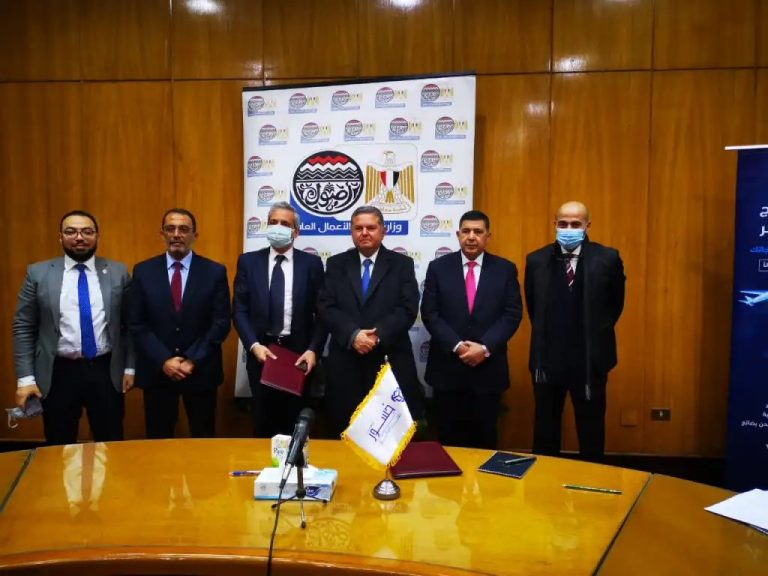 The agreements were signed with the National Bank of Egypt, Misr Life Insurance, the world's leading global logistics provider DB Schenker, Conformity Assurance, among others.
Gosoor El-Nasr — previously known as El-Nasr for Export and Import — is affiliated with the Holding Company for Maritime & Land Transport, operating under the umbrella of the Ministry of Public Enterprise.
Under the government's strategy to improve and rehabilitate the public business sector, the ministry launched the Gosoor Project in 2019 with the aim of boosting Egyptian exports.
Gosoor is expected to open its first five branches out of 16 outside the country by the end of February in France, Cameroon, Ghana, China, and Dubai using a B2B system, according to Hisham Tawfik, the minister of public enterprise.
The company launched its e-catalogue in June 2021 for the sake of marketing and promoting Egyptian products and goods to raise their competitiveness.
The e-catalogue provides producers and traders with a complete intermediation and matchmaking service for both inputs and outputs, particularly targeting small and medium-sized enterprises.
It will enable Egyptian companies, especially small ones, to register their exportable products for free, allowing workers in the company's external branches to find the appropriate commercial partner for the needs of each factory, according to the minister.
Tawfik also said that the catalogue supports over 3,000 products and provides a package of logistics services to exporters and importers alike, including land, sea, and air freight, customs clearance, and examination.
Under the directives of Egypt's President Abdel-Fattah El-Sisi, the government is working on a plan that aims to increase Egypt's exports to $100 billion in value per year.
In 2021, Egyptian non-oil exports reached an all-time high exceeding $32 billion, up from the $25.4 billion recorded in 2020 — an increase of 26 percent — according to the Ministry of Trade and Industry.
This amount exceeds Egypt's pre-pandemic levels of non-oil exports, as they recorded about $30.6 billion in 2019.